I saw this currency rates last Thursday, but forgot to out it on my weblog. That are nice looking rates. I hope the currencies will devellop this way next year.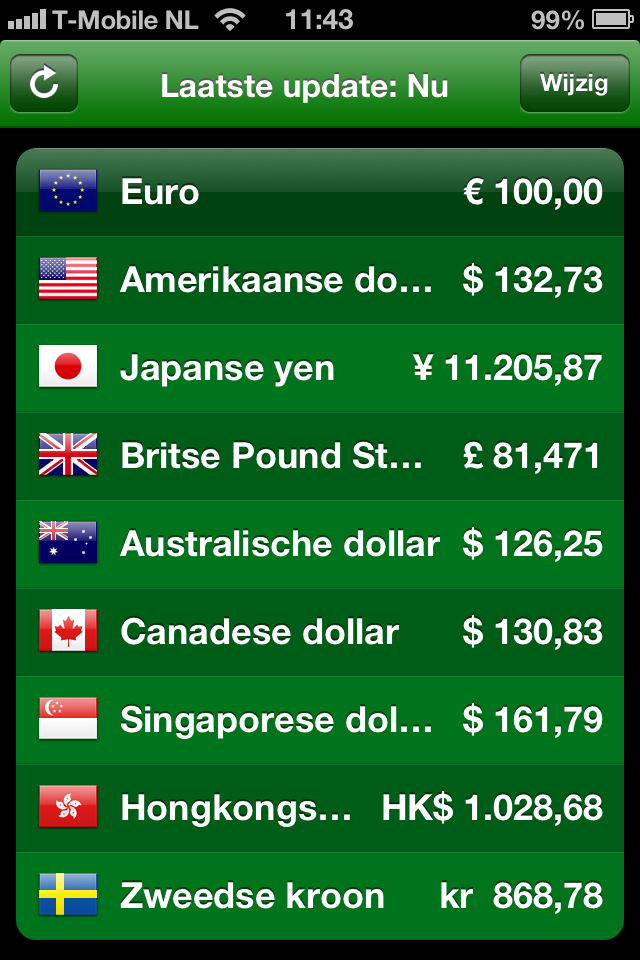 Back to today's rate's. Not much spectacular, although the US$ dropped a bit, until just above $1.32 per €1.00
It's good the Euro went up a bit since a few months ago. I reserved two watches in Japan. All inclusive price was ¥45500. I added a little for the seller, so he can buy a beer on my cost next time he visits a bar. So I paid
Total price: ¥46000
Conversion Rate (Payal): €1.00 = ¥106.934
Charged from my bank account: €430.17.