Well, we had a high Euro for a while, but things have changed. While there are good prospects in the US and not that good in Europe make the Euro loose fast on the US$ and a bit on the Japanese ¥ too. Luckily I have bought a quite expensive G-Shock last week, with the good rate.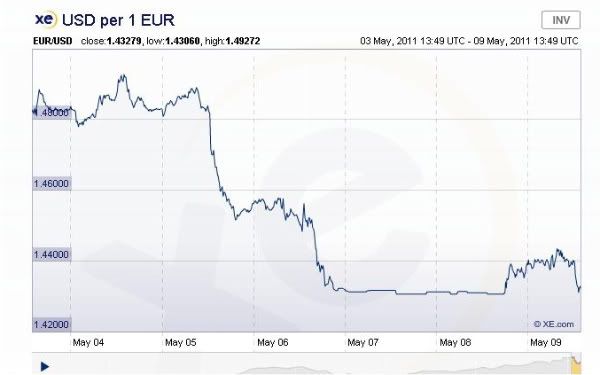 The G-Shock I mentioned above is was bought on May 4th. Not the most ideal time to buy, because it was located in japan and it was Golden Week last week (a whole week of public holidays).
Price of the watch: US$259,99
Currency rate by Paypal: €1 = US$1,44527 (probably the highest in the past time)
Transaction from my bank: €179,89
Let's hope the Euro does not drop to drastically and rather crawl up again (for me).