After a little peak in September the Euro dipped just under $1.29, but it seems now the Euro will stick above the $1.31. Also important to me, the Euro is also almost ¥110. I'm used to calculate myself rich by just subtracting two zeroes from the end (¥10000 = €100), but this year most of the time this wasn't the case, as Paypal does uses a less favorable rate. It's a pity, as I have bought some quite expensive G-Shock watches this year (Frogman, Bape). Let's hope the Euro will repack a bit of it's strength in 2013.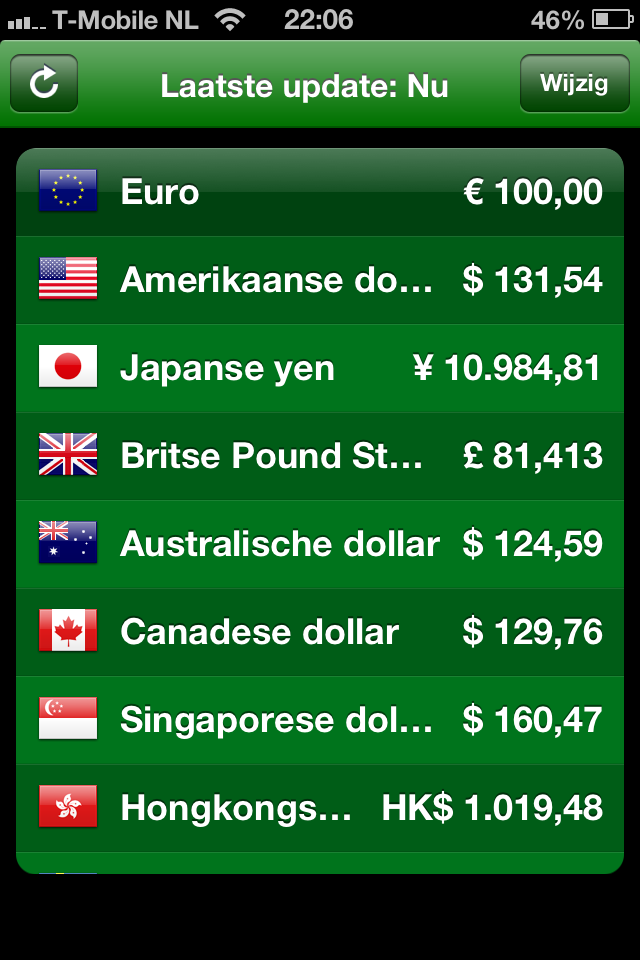 I bought a two watches at one seller a few weeks ago (Nov 29).
Price was ¥22000,
conversion rate Paypal: €1.00 = ¥102.155,
taken from my bank account: €215.36.