There has not been some disturbing changes over the week. The weekend rate was a bit low, Monday it went up. I saw the Euro pop over the US$1.30 today
Here are the rates of this weekend: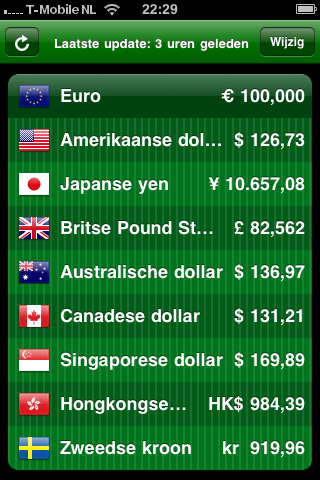 Today I saw these rates: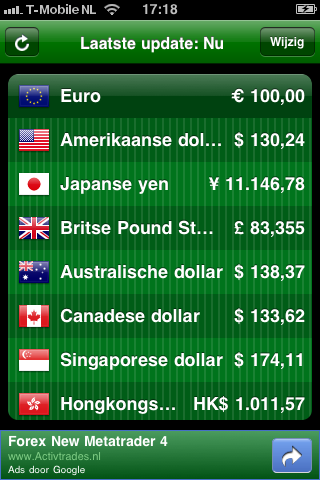 At the end of September a very special watch will be released in Japan. Also I want a Japanese magazine. I saw the new shirts of KIKS TYO. I hope that the Euro/Yen rate will get a bit more favorable for me. In July I ordered a T-Shirt in Japan and I was a little bit shocked that the price (including shipping) was €70.-. I have to admit that the shop gave me a very nice very limited edition T-Shirt present, making the total price worth it.