At the biginning of the week, I saw the dollar rise a bit compared with the Euro, but toady I saw the dollar fall pretty fast from $1.43 to over $1.46. Will this fall continue?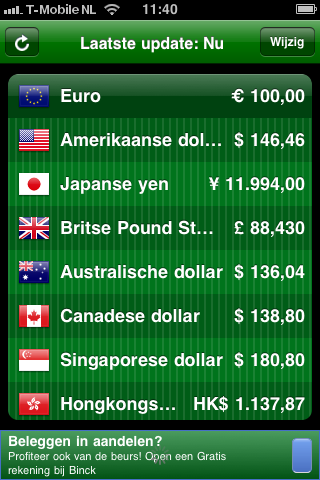 I bought a very nice watch today in the US.
Price including shipping: $189.-
Rate: €1.- = $1,42464
Paid: €.
I now hope the customs are a bit nice to me, as they usually add another €40.- for these kind of purchases ( €25.- tax and €17 for handing it over to the customs).